Finally got all the paperwork done. Who knew it was a pain and didn't inform me? Today it was inspected and yes it passed!
Yesterday I rented the Rug Doctor from Waldbaum's. What a delight that was! Of course they way things were going in the pass few days I would get a very bitchy manager. Clearly she didn't have her coffee yet or something. She informed me I needed a CC for the 2nd Id and so I went home to get it...so it was a surprise when the lady at the customer service desk did not even look at it. HUH? Any way long story short I manage to use it 3 times before the temps dove down into the 20s and felt like 10 below. Large snowflakes pelted over N.Y. last night. We didn't get a lot but it froze.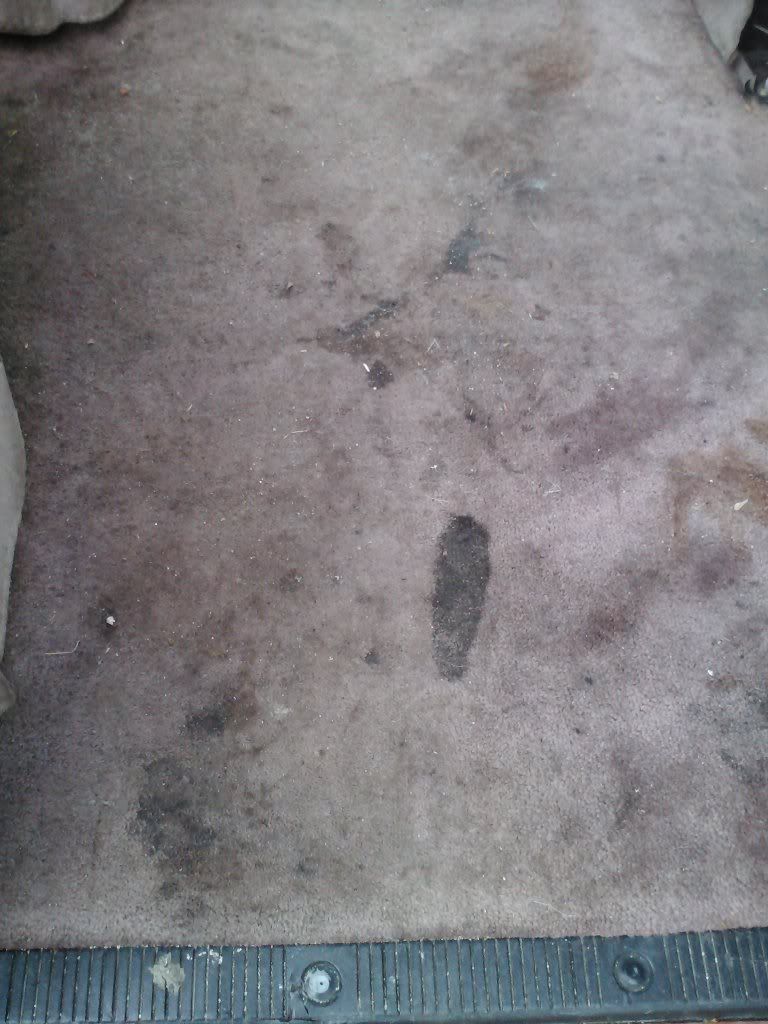 These are before and after pictures of the same spot when I cleaned the rug first. Yes same spot!! I am not thrilled about the color but it was better then the brown that covered it before. I am getting a rug to cover the whole floor of the van...an out door rug.
Keeping this short. I am a little sore and tired and would like to rest a bit before tomorrow. Which is back to work!!!